NOTES FROM THE EDITOR ** Luxe Millennial has officially relaunched as of 18.02.2018! Are You following Luxe Millennial on Bloglovin?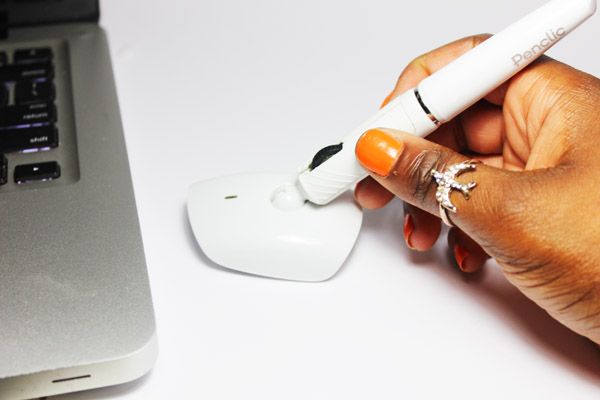 Heya guys!
Recently I posted on abbigaylewarner.com a review of the PENCLIC mouse which you can read about here; However not many people know that its not just an awesome looking mouse,
it's also a major health healer for RSI and Carpal Tunnel Syndrome.
below I have an information graphic giving you the ins and outs !
What Products are offered?
The Penclic range is available in the UK at Posturite,
The Penclic B3 costs £80, The innovative pen grip mice creates a relaxed and natural working position and counteracts health problems like Repetitive Strain Injury (RSI), obtained from using a traditional computer mouse.
Also in the range is the K2 Keyboard costs £55 . It's compact in size and allows you to position your hands to help reduce Repetitive Strain Injury (RSI) issues from occurring. The comfortable quiet-touch keys minimise noise and require little typing effort.
I personally suffer from Carpal Tunnel Syndrome in my left wrist , although I am not Left Handed , typing can be a major strain for me if my hands aren't positioned comfortably! The Keyboard in particular is something that would seriously help my condition.
If you haven't had a chance to Check out my Penclic mouse Review over on abbigaylewarner.com then you should head over there now!
What are your thoughts on the Penclic range?
Leave your Comments down below and lets chat!
* All posts contain Affiliate links * Please see DISCLOSURE page for more details. Listed in the footer. Are You following Luxe Millennial on Bloglovin yet?